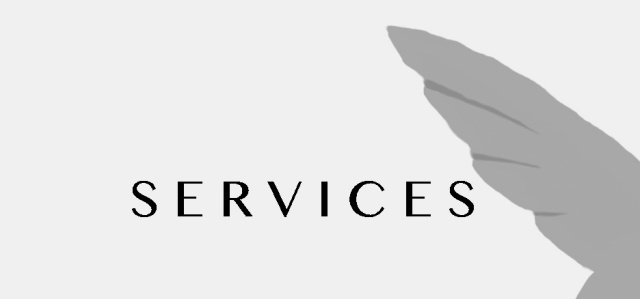 At Prosthodontics on Chamberlain, we provide a diverse range of dental implant and prosthetic care. You can expect our high standard of technical care using the finest in dental materials and products. All of our products are carefully selected for a safe, predictable, and comfortable result.
We understand that your time is valuable. We will do our best to maintain an accurate appointment schedule and perform treatment as efficiently as possible. However, please be aware that changes may occur with any dental treatment...
Our caring and knowledgeable staff takes pride in the services that are offered. It is our mission to make every stage of your experience with us as pleasant as possible.
C O M P R E H E N S I V E T R E A T M E N T P L A N N I N G

We offer the service of a full assessment and overview of your dental condition. A customized comprehensive treatment plan is then tailored to the needs of each patient. Helping to achieve and maintain your optimal dental health is our primary objective. Back to top
Expect to be well informed about your TREATMENT:
Expectations for the Esthetics

Benefits of treatment

Expected duration of treatment

Possible risks of treatment

Treatment options

Types of dental materials

Maintenance and care of your prosthesis

ProjectedP Projected longevity of your prosthesis
C O M P L E X R E C O N S T R U C T I O N
Some dental conditions involve severely compromised situations. This may involve multiple missing teeth, grossly crowded or poorly positioned teeth.
A common condition that is treated at our practice is Severe Tooth Grinding or Bruxism. These patients present with extreme wear on the teeth which may be sensitive to eating foods, or hot/cold liquids. Reconstruction of the teeth may involve crowns or ceramic veneers. Protecting the teeth from further wear can be very important to restore proper function and prevent tooth loss.

The Prosthodontist is specially trained to evaluate and treat complicated dental conditions. We often work together with other dental specialists to obtain the optimal treatment plan that is tailored for each patient. This coordination of multiple levels of treatment along with the sequencing of complex scenarios is an inherent responsibility of the Prosthodontist. Back to top
Information about Bruxism/Grinding
Information about Dental Occlusion
Orthodontic treatment combined with Prosthodontic reconstruction
Complications from Dry Mouth (Xerostomia)
Dental implants have become one of the most versatile and popular forms of tooth replacement for several years. Since the introduction of implants to North America in 1982, great advancements have been made in every aspect of the process of implantology. Our office continually monitors these changes and administers advanced treatment that will provide a predictable, function and esthetic result.

Titanium implants have become the standard for stabilizing dentures, and replacing single teeth or fixed bridges. Prosthodontists are especially skilled and experienced in multiple treatment options for deal with every scenario. Our office has treated thousands of different implant-supported situations from the single tooth to full fixed bridges. We invite you to view our gallery of patient cases. Back to top
More information on Dental Implants...
Common questions about Implant Fixed Bridges (Full)
Types of Implant Fixed Bridges
Temporary Teeth during Implant Treatment
Porcelain (or ceramic) veneers are placed on teeth to improve the esthetic appearance, colors or shape. Porcelain veneers can be used for heavily worn teeth, fractured, discoloured, or deformed teeth. A thin layer of enamel is removed from the front surface of the tooth and then replaced with a bonded porcelain veneer. During the fabrication of the veneer (usually 7-10 days) at the lab, temporary plastic veneers are made to protect the teeth. They are then exchanged for the final product at the insertion appointment. Back to top
Common Questions about Veneers
A crown is protective cover on a tooth that is fractured or weak. Crowns are also used for teeth that are discoloured, malaligned or heavily restored. Teeth that are root canal treated will often require a crown to strengthen the foundation of the tooth. The crown can also enhance the esthetic value of the tooth by changing the colour and shape. Implants are commonly restored with crowns as a separate procedure. These crowns are attached to the implant either by cement or small screws. The construction of the crown is performed a special dental laboratory. Materials for crowns include a choice of precious metal alloys, all ceramic, or combined metal- porcelain. Back to top
T Y P E S O F C R O W N S
1. eMax
2. Porcelain fused to metal
3. Full metal crowns
4. Procera zirconia
5. Bruxr, all zirconia
6. 3m Lava zirconia
A fixed bridge has for many years been a traditional way to replace a missing tooth (or teeth) with a fixed prosthesis. Teeth that are adjacent to the space are trimmed and then the bridge is permanently cemented onto the abutment teeth thereby replacing the missing teeth. The bridge generally consists of a gold alloy metal or Zirconia frame and then coated a layer of porcelain. Back to top
Dentures include a family of removable prostheses such are partial dentures, complete dentures and implant retained dentures. Each removable device is expertly balanced to produce the best possible fit, function and esthetics. Back to top
Information about Implant Overdentures
(information on Zoom Whitening)
Teeth whitening is performed in two different methods at our office. The first is an "at-home" technique and the other is an "in-office" procedure. Both types of whitening are safe and effective towards recreating a healthy, youthful smile.
The "at-home" procedure initially requires impressions to be made of the upper and lower teeth. Thin plastic trays are then fabricated to provide a custom fit over each set of teeth. A safe whitening gel is placed into the trays which holds the material against the surfaces of the teeth during the whitening process. The trays and gel can be used at your leisure at home to achieve the desire brightness. Typically, the optimal whiteness is obtain in 10-14 days of use.
The "in-office" treatment involves a 1 ½ hour session in the dental chair. During this appointment, the whitening gel is applied directly to the isolated teeth. A high intensity light is also used to accelerate the effects of the peroxide-based gel. Back to top
The Temporomandibular Joint is the part of the jaw that functions (articulates) with the base of the skull. When it operates properly, this unique joint allows for rotation, left, right and forward sliding motion of the mandible.
Some people may experience disorders of the joint including limited movement, pain or noises. Pain may be associated with a T MJ disorder that is expressed with headaches, or discomfort in the facial muscles, neck, or shoulders. Joint noises such as clicking, grinding or popping may interfere with proper opening or closing of the jaw.
A Prosthodontist can evaluate a TMJ disorder by studying the teeth, jaw, and the associated muscles and jaw movements. An appropriate treatment plan may then be customized to minimize or aviate the joint disorder. Back to top
We can provide thorough oral hygiene care and maintenance for our treated patients. Our hygiene program is attentive to routine situations as well as managing the delicate care that is needed around dental implants restorations. Back to top